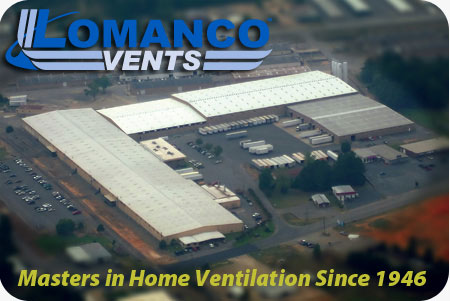 Whether you're a home builder or home owner, the best return on investment for protecting the longevity of your house is the proper installation of a balanced ventilation system with the proven performance and quality of Lomanco® Vents.
If design, function, and quality vents that will last matter to you, Lomanco® Vents is your BEST CHOICE.
Home of the one and only Whirlybird® turbine vent.
Home of The Original Slant Back Roof Vent.
Home of the OmniRidge®, OmniRoll®, Lo-OmniRidge® and Lo-OmniRoll®.
Masters in Home Ventilation Since 1946.
Vent Types:
Turbine Vents
Ridge Vents
Static Roof Vents
Intake Vents
Standard Power Vents
Solar Power Vents
Gable Vents
Specialty Vents
Foundation Vents